Services
---
Comprehensive Vision Evaluation
Dr. Doerr will evaluate the function of the visual system, including:
How the eyes work together, making sure the right and left eye aim at the same location
Eye scanning and tracking ability
Focusing ability
Vestibular-ocular motor screening
The integration between vision and the body's sense of position in space
Refraction and eye health evaluation
The exam takes 75 minutes.
---
Prism Refractions  
Dr. Doerr works with patients with double vision who may require prism. This double vision evaluation requires a referral by the patient's primary eye-care provider.
---
Neuro-Optometric Rehabilitation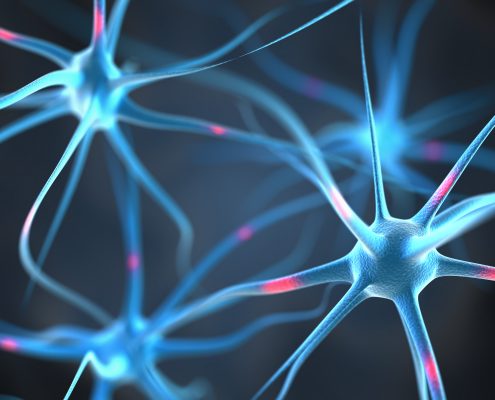 What is Neuro-Optometric Rehabilitation?
Neuro-Optometric Rehabilitation is an individualized treatment plan for patients with visual deficits occurring from a traumatic or acquired brain injury, stroke, or neuro-degenerative disorder (like Multiple Sclerosis or Parkinson's).  Neuro-Optometric Rehabilitation works on improving the processing of visual, motor, and perceptual disorders, which includes binocular dysfunction, convergence and accommodation dysfunction, oculomotor dysfunction, visual-spatial dysfunction, and cognitive deficits. Neuro-Optometric Rehabilitation uses therapeutic prisms, lens, tints, and occlusion to stimulate parts of the brain related to visual processing.
Neuro-Optometric Rehabilitation applies the concept of neuroplasticity. Neuroplasticity is the ability of the brain to rewire and form new neural connections.
For more information on neuroplasticity, click here: Neuroplasticity Video
---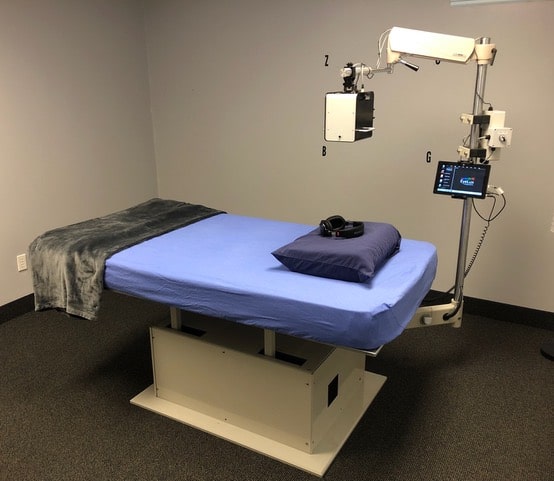 Optometric Multi-Sensory Training  
Optometric Multi-Sensory Training by Dr. Steven Curtis, OD, FCOVD, FNORA
The first brain skill that we learn is multisensory processing. This refers to the ability to filter, modulate, and integrate the multiple senses our brain receives from the environment so that we pay attention to what is important and ignore what isn't. This skill should be learned by about age 3. It is a skill that first develops in the brainstem and therefore is an unconscious skill. Babies and young children may often fuss over "nothing" sometimes because they are overwhelmed by the multiple sensory inputs bombarding them from their environment. The sensory inputs that the child's brain is trying to process are vision, sound, motion, touch, smells, and many varieties of such.
Many brain-injured patients suffer damage to this multisensory area of the brain, especially if whiplash is involved. A common representation of this is disturbance of the integration of the sensory inputs of vision and vestibular (body position/motion). This results in balance difficulties, lightheadedness, and dizziness. Other resulting symptoms include light sensitivity, nausea, unstable/blurry vision, motion sensitivity, and more. Consequently, this often causes anxiousness and other emotional effects.
Delays or damage in this fundamental multisensory processing causes the higher levels of the "new" brain (neocortex) to have to put forth effort and energy into this lower-level brain function which it is not designed to perform. This results in frustration, inattention, avoidance behavior, brain fatigue/fog, poor memory, speech difficulty, and more.
Optometric multisensory training (OMST) is a therapeutic technique designed to help the brain learn or relearn multisensory filtering (processing). It involves simultaneous presentation of prescribed frequencies of colored light, vestibular (motion) stimulation, auditory stimulation, proprioceptive input, and gradually applied optometric vision therapy.
How does OMST do this?
The therapeutic effect is spread amongst several sensory systems. This creates opportunity for the stronger systems to support the weaker systems until all reach the balanced status that is expected of the child OR that existed before the brain injury. OMST teaches/reteaches the patient the subconscious skill of multisensory filtering/processing in a safe and controlled clinical situation. This provides the foundation needed for a patient to feel more calm, confident and grounded in their surroundings, thereby reducing emotional disturbances. This allows higher brain function to do its job… think and direct actions.
Abilities Affected by OMST
Emotional and Behavioral Regulation – manage emotions and behaviors on "autopilot"
Gross & Fine Motor Control – coordinated use of muscles instinctively
Balance – maintain stable stance and gait on "autopilot"
Memory – store and retrieve words, facts, skills, concepts, experiences
Organization – maintain orderliness in thoughts and activities
Planning – setting goals and the sequences of actions to reach them
Judgement – executive process of considering potential outcomes of a situation and choose a safe and competent course of action
Mental Flexibility – shift from one way of looking at something to another
Receptive/Expressive Language – understand words and sentences/express thoughts easily and automatically
Sensory Modulation – respond to sensory environments without being overwhelmed or confused; attend to what is important at the moment and disregard what is not
Sleep – circadian rhythm, acquire improved mental and physical stamina
---
Syntonics/ Optometric Phototherapy
Syntonics or Optometric Phototherapy is the use of visible light colors or frequencies coming thru the eyes to enhance the ability to comprehend our environment. Syntonics phototherapy colored light works on the autonomic nervous system, with a goal to create balance between the sympathetic and parasympathetic nervous systems.